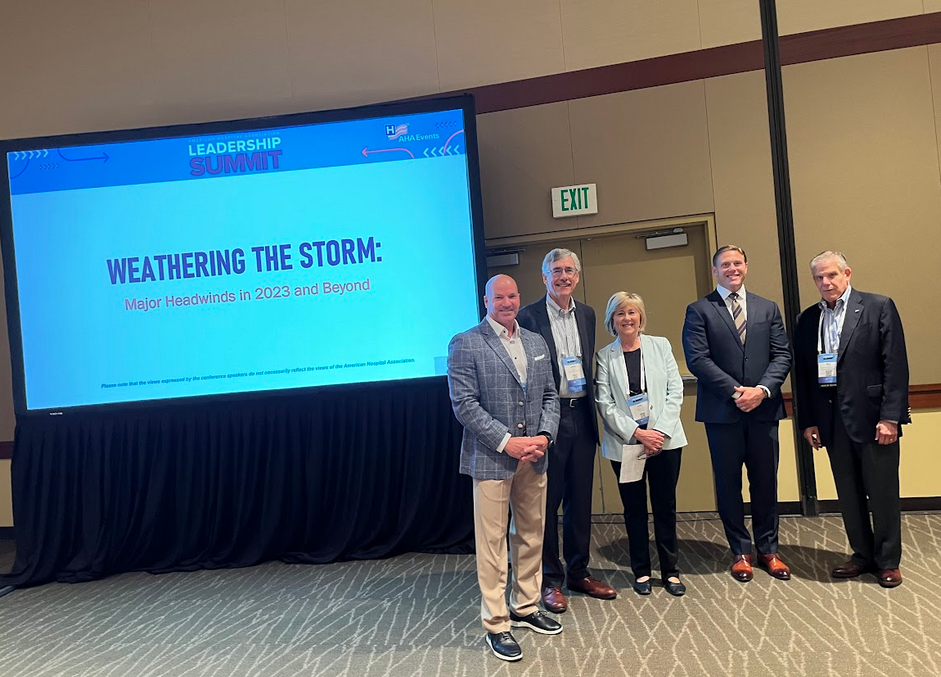 Three years after the introduction of a pandemic that left the world forever changed, American healthcare continues to wrestle with its ripple effects. Veralon VB-E (formerly iProtean, now part of Veralon) was proud to host a panel discussion on the Top 3 Headwinds Facing Healthcare Today at the 2023 AHA Leadership Summit in Seattle.
The education session covered three of the most pressing issues hospital and health system Boards alike are grappling with, including all things workforce, financial challenges, and external threats to healthcare.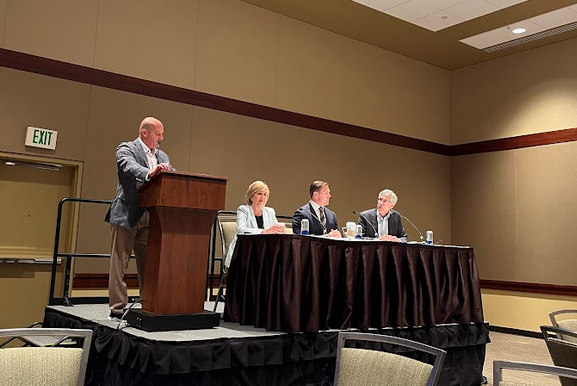 Jeffery Adler, Managing Director at Veralon, was joined by Bill Gassen, CEO of Sanford Health, Judy Rich, CEO of TMC Health, and Jamie Orlikoff, national healthcare governance expert, to deliver this engaging and topical educational experience.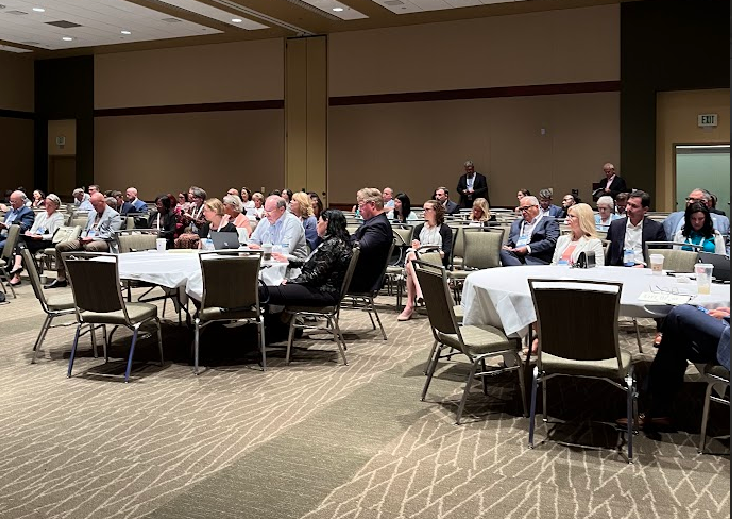 Attended by over 50 trustees and hospital leaders, participants had the opportunity to vote on what they felt were the most critical challenges for their respective organizations.
The polling results are below: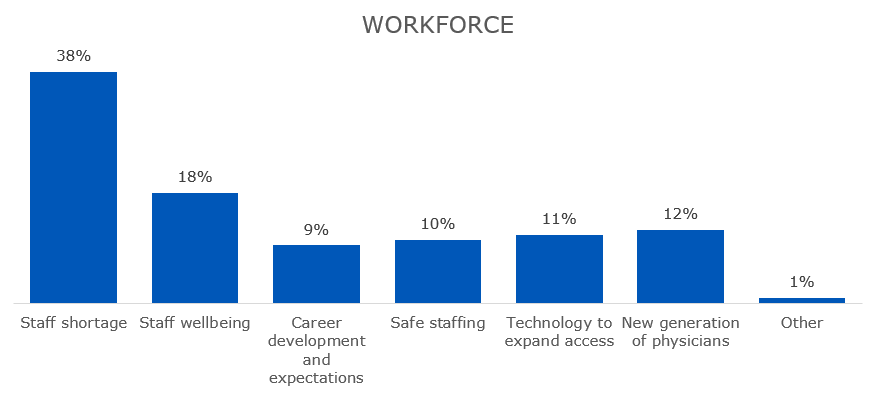 The top three challenges with respect to workforce, as voted on by our audience of trustees and senior leaders, are the staffing shortage, staff well-being, and training up a new generation of physicians. In the past, healthcare was a calling. Today, many see it simply as a profession. And for some, it has been reduced to just a job. As a hospital or health system leader, how might you play a role in changing the narrative and inspiring your clinical team?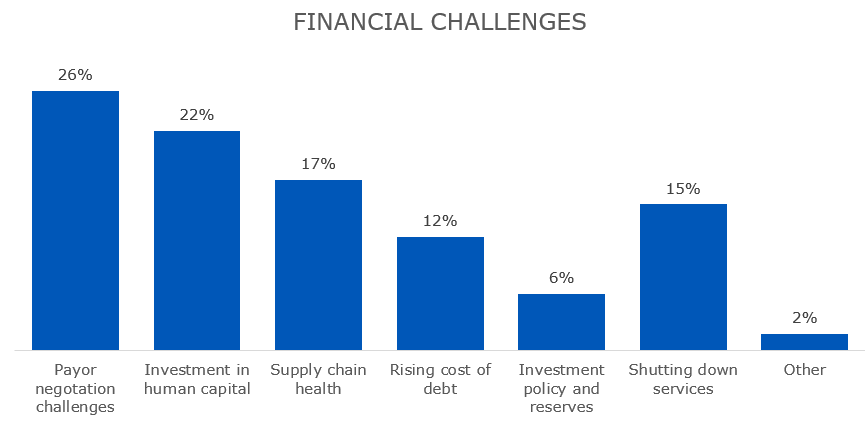 Between running out of COVID funds and the inflationary environment our country finds itself in, it is no secret that these are some of the most trying times for hospital finances. Of the short list depicted, the top two challenges ranked by your colleagues are the payer negotiation landscape and the investment in labor supply. Tied closely for number three are supply chain health and the shutting down of services. What options have your organization considered to a) attract more funds, and b) reduce expenses?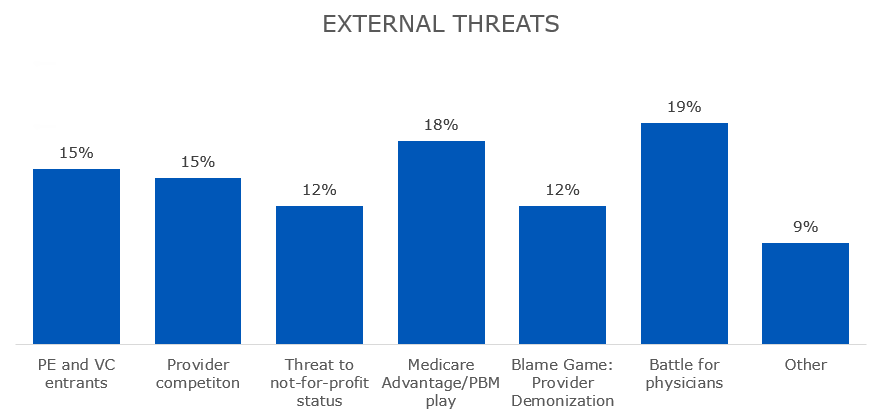 As for the external threats at play, the results for the most imminent were all over the map. Two that stand out echo the results above: the battle for physicians (see: workforce) and the Medicare Advantage / pharmacy benefit manager play (see: financial challenges and payer negotiation issues). Some takeaways to stay ahead of the curve: understand your competition, the physician enterprise landscape, and have a clear payer mix strategy.
Veralon VB-E (formerly iProtean, now part of Veralon) looks forward to more engaging conversations around these topics with CEOs and trustees around the nation, as we continue to build better boards by empowering them with ongoing and relevant education.