Clinical Co-Management Arrangements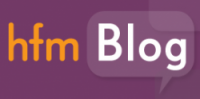 Clinical Co-Management Arrangements: What Are You Paying For ?
HFM Blog post, May 1, 2017
Karin Chernoff Kaplan and Rich Chasinoff underscore the importance for a hospital entering a co-management agreement with physicians, of clearly defining the services the physicians will provide under the agreement.
READ THE BLOG POST HERE
MEET THE AUTHORS:
Karin Chernoff Kaplan, Director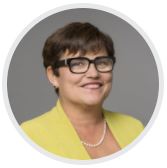 Karin has more than 30 years of healthcare experience, combining consulting and healthcare management. Her work includes determining FMV for standard and complex physician compensation and business arrangements such as co-management, on-call, and professional services. Karin has also designed and modeled numerous physician compensation plans, and conducted hundreds of fair market valuations (FMV) for physician practices and other healthcare entities.
She is a member of the National Association of Certified Valuators and Analysts (NACVA), from which she holds designation as a certified valuation analyst (CVA). She frequently presents on physician compensation design and valuation and has done so for AHLA, NACVA, HFMA, and MGMA. Karin is a national thought leader on compensation design in the context of value-based payment models and quality incentives. MORE ABOUT KARIN | E-MAIL KARIN
Richard Chasinoff, Principal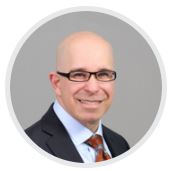 Rich has more than 20 years of healthcare experience, including executive leadership experience in hospitals. He has conducted compensation valuation for employment, practice management arrangements, practice and equity partner, management agreements, and equipment arrangements, as well as valuation of physician practices and various healthcare entities.
Rich is a member of the National Association of Certified Valuators and Analysts, from which he holds the designation of certified valuation analyst (CVA). MORE ABOUT RICH | E-MAIL RICH  
Related Posts and Articles
Rich Chasinoff and Karin Chernoff Kaplan explain how practice lease arrangements between hospitals and physicians are a way to achieve alignment without a change in ownership.
Senior Manager Stuart Schaff and Director Karin Chernoff Kaplan present five considerations that health system leaders should keep in mind when recruiting physicians.
A parade of headlines announcing record-breaking settlements (chart below) has left healthcare executives, lawyers, consultants, and even physicians wondering if they could be exposed to regulatory or legal action.